I'm not one for making posts like this, but today I have to make an exception. I've been following the Twitter account for the Scottish film Origins for a while now, and I've been excited by all of their updates. Just over this past weekend, I finally donated to their IndieGoGo. In fact, I made an IndieGoGo exclusively to donate to this project.
Why have I done this?
Let's chat about it!
More Scottish Content
I mean, I'm the Scottican. I love Scotland, Scottish culture, all things Scotland. And Origins is a film that's going to be based heavily around Scottish myths and legends. This means we're going to be seeing Scottish myths brought to life.
This is completely unique! Sure, we see Nessie in books and films, but there isn't much content that focuses exclusively on Scottish legends and monsters. I've written on Kelpies and Selkies on this blog before, and I'm a fan of mythological tales overall—so this project really pulled my attention!
But it's more than just Scottish myths on-screen. They've also called for actors with Gaelic fluency, which means we're going to see more Gaelic on-screen too.
Honestly, this film is so pro-Scotland, I'm upset I have to wait for it.
Scottish Production
In addition to the overall story featuring Scottish legends and myths, the entire production is being done in Scotland. There are videos on scouting locations being done throughout the Highlands; most—if not all—of the cast and crew are Scottish or live in Scotland; and the writer himself is eager to share more Scottish stories with the world. If a project like this is successful, it could open the door more Scottish productions. That's a future I want to see!
As with Outlander having been filmed in Scotland, it's not just that the country itself gets promotion, encouraging tourism, but all businesses helping with the production benefit. As someone who adores Scotland, this promotes the growth of the economy and country as a whole. Who wouldn't want to support that?
Other Reasons
These are a few more reasons beyond Scotland and Scottish legend that led to my donating. With respect to the readers of this website who want Scottish content, I felt it right to put these under this heading. All are contributing factors to my desire to see this Scottish production come to life—and I don't want to keep any of that reasoning back!
Female Protagonist
I have nothing against male leads. I enjoy hearing, seeing, and reading stories told from both the female and male perspective. I adore men and seeing them in leading roles just as much as women.
But as a woman myself, it's always affirming to see more shows, books, and films having ladies take the lead. The first casting notes I saw for Origins was for the lead, Effie Dwyer, followed shortly after by her closest friend, Avril Campbell, and then the Bean-Nighe. This makes me think we might be seeing some badass female characters, and I'm all for that!
I'll also say the cast announcements for male characters equally have me excited. Looking through their experience, I believe there's real talent attached to this project. I could see each of the casting choices filling their roles well. And that's important for any production!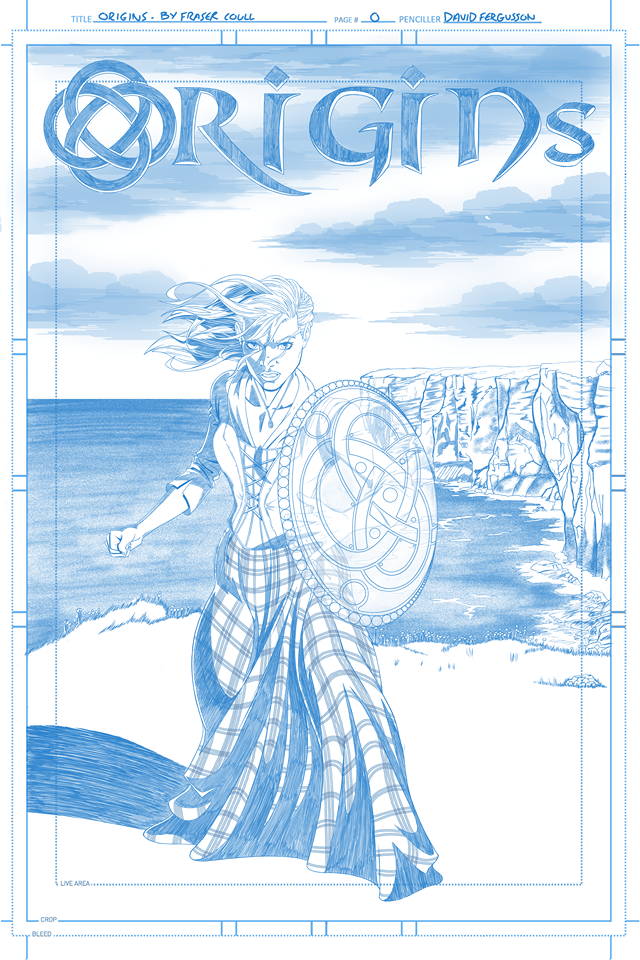 Druid and Fantasy Writer
As I live my life everyday, it becomes more apparent to me that I am a million things in one person. I've mentioned my studying of Druidry on here before, and that piece of me is excited by the idea of magic and mysticism in this film. Yes, the enthusiasm is for its Scottish connection, but Scotland and Druidry are linked as well—so I can't deny that both of these parts of me are keen to see more content like this in the world.
But I'm also a fantasy writer. I've got book 1 of a fantasy trilogy sitting at 96k words, and is getting a fresh edit right now, thanks to working with an editor. I love fantasy—so bring me monsters, mayhem, and magic galore!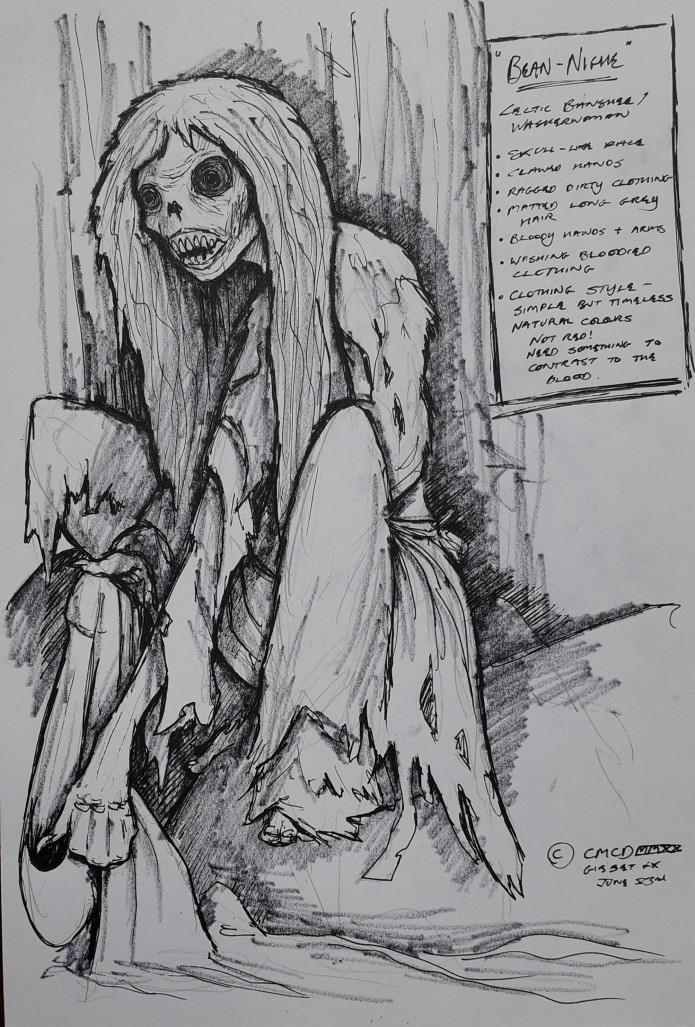 More About the Project
The purpose of the "sizzle reel" the team is working on is to showcase the film's marketability to producers, distributors, streaming services, and more. So it's vital that the reel be as strong as it can be, so it really wows the right people!
The team is looking to make the Origins film, but also think it has potential for a television series, comic books, and much more.
And I have to agree! Again, I'm always excited about Scotland and Scottish culture and heritage getting more views, and a project like this has the ability to show that in such a strong way. Like Outlander, it's got the Scottish appeal, but like Netflix's new series Cursed, it has magic, mystery, and monsters.
If you'd like further details or are thinking about donating as well, check out their IndieGoGo for more! There are tons of great perks available! I struggled to determine which one I wanted, but ultimately had to decide based on budget limitations at the moment. Anything you can contribute goes towards making this Scottish production grow—even if all you can do is share.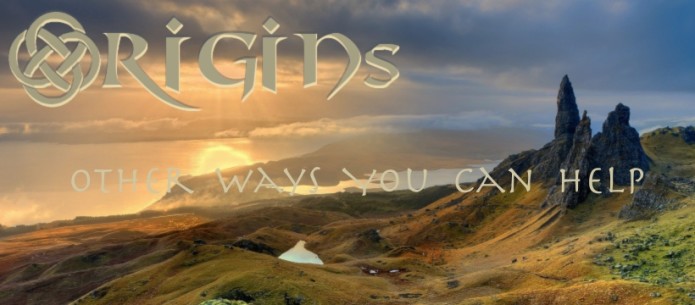 Let me also very kindly say: I donated a little money to this because I had the ability to put a wee investment into something I'd love to see in the world. I understand that currently work and income has been difficult for some. If you can't donate, I get that. But maybe consider following this cause and campaign, and sharing if you have the ability. Bringing awareness is a great way to show support!
Social Media and Support
Twitter
Facebook
YouTube
IndieGoGo
**All images and videos here are property of Origins Film from their YouTube account or from their IndieGoGo page. I am not being paid for this promotion; I'm simply using my own platform to promote something I'd love to see come to life.**